If you're braving the Las Vegas heat this week for Black Hat 2018, you'll definitely want to make a stop at booth 1251.
We'll be there with a bunch of our security experts on hand to chat about security research and the technology behind our latest and greatest products, plus you could win a drone! (We'll tell you how when you arrive at the stand).
Members of our data science team will be tackling the big machine learning questions on the stand and around the conference. You can catch them on Wednesday, 8 August at these sessions:
You can also catch talks from our top security experts at the Sophos booth (remember, it's 1251), from 10:30 am to 4:00 pm on Wednesday, 8 August, and Thursday, 9 August. They'll be presenting on all manner of information security topics – from adventures in malware and the phishing attacks we're most likely to fall to a deep dive into SamSam ransomware attacks.
Once you've mixed and mingled with our experts on the stand, found out about our awesome drone prize and grabbed yourself some famous Sophos socks, you can take on the Strike A Light game – the highest scorer will get themselves a pair of Apple Airpods!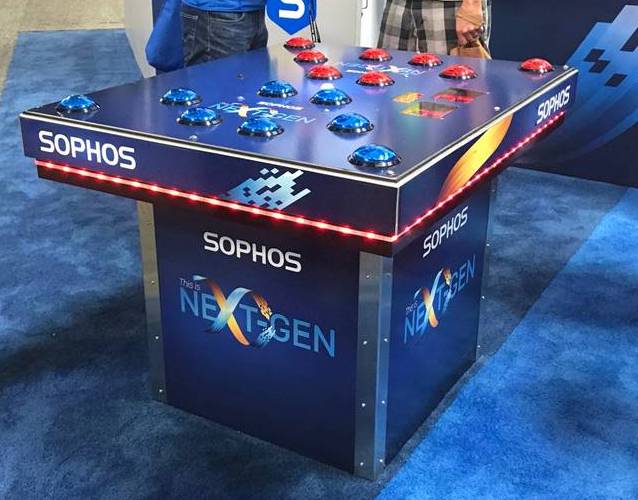 If you're planning a detour to BSidesLV 2018 while you're in Las Vegas, Data Scientist Hillary Sanders will be giving An Introduction to Machine Learning and Deep Learning. She'll be explaining the basics of machine learning before delving into deep learning and how deep learning programs work. Catch Hillary on Tuesday, 7 August at 2:00 pm – 2:55 pm in Ground Truth (Firenze).