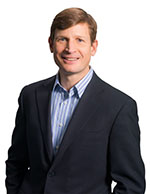 We're delighted to say that Kris Hagerman, our CEO and fearless leader, has been ranked 14th in CRN's Top 25 Most Influential Executives and CRN's Top 100 Executives (US). These two high profile lists recognize Kris as a leader and visionary in the channel, security sector and technology in general.
In building its shortlist of top influential executives, CRN says it looks for those who "through their vision, passion and fire have set the agenda for the channel and for the tech industry as a whole."
Since joining Sophos in September 2012, Kris has certainly done that.
Kris took Sophos public in 2015 – the largest ever IPO in the UK for a software company – and under his leadership the company launched synchronized security, along with our revolutionary Security Heartbeat technology – a first of its kind in the industry.
We've acquired great companies with innovative technology, and late last year we released our first ever Home product. We even introduced a Sophos Store, where you can get your very own version of Kris' favorite surfboard.
Sophos is a rewarding place to work, and we're continually named an ideal company for graduates to start their career. We support efforts to grow and educate the cybersecurity workforce through initiatives like our first-ever Girls in Coding Day, we recently invested in a new career-program partnership with Willis College in Ottawa, and we are proud to play an active role as a responsible corporate citizen, such as our efforts to adopt Ropda village in India.
"I'm honored to receive this recognition from CRN," said Kris. "I love everything about Sophos – we have a great team, a strong and authentic culture, and our complete security portfolio is something to be immensely proud of. Together with our robust partner community, we protect over 220,000 enterprises of all sizes all over the world – a number that is growing by over a thousand every month. We are committed to continue building on our rich heritage to deliver a cloud-enabled and fully integrated next-generation security platform that provides enterprise-grade security – that is also easy to manage."
And why did CRN think Kris deserved to rank so highly? Here's what it said:
"Kris Hagerman is pushing Sophos to new heights, first with the fall launch of Security Heartbeat – the vendor's vision for integrating endpoint and network security – and then with the May rollout of a new program that ports that technology to a managed services model, giving channel partners total flexibility in how they deliver synchronized security. When a CEO literally puts "channel" into his company's mission statement, it's pretty clear where he stands on the importance of partnership."
But Kris won't stop there. Over the last few years, Sophos has been introducing next-gen protection technologies such as Malicious Traffic Detection, Application and File Reputation, Runtime Behaviour Detection, and Synchronized Security, which go far beyond signature recognition to prevent, detect and remediate an entire system that is under attack.
Our release of Sophos Intercept X later this year will change the way the market views endpoint protection. With exploit detection, anti-ransomware capabilities and the ability to hunt down and destroy persistent malware and spyware, Sophos Intercept X heralds a new age in endpoint protection.
With Kris at the helm, the future is exciting for us at Sophos, our customers and our channel partners.
Congratulations Kris!