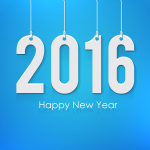 As the calendar turns to 2016, it's a perfect time to look back at some of our big successes and major milestones in 2015.
In the last year, Sophos went public, launched a ground-breaking next-gen firewall as part of our synchronized security strategy, acquired great companies with innovative technology, received many recognitions from analysts and the channel community, and so much more.
Here is a quick review of some of the new products, key events, big awards, and other Sophos achievements in 2015.
Going public
This July, Sophos (LSE: SOPH) broke records with the largest ever IPO in the UK for a software company, as Sophos officially entered the FTSE 250, bringing new attention to Sophos from the UK investor community, and new awareness of our success around the world.
Synchronized security – bringing firewall and endpoint together
We launched our revolutionary synchronized security strategy, bringing together Sophos XG Firewall and Sophos Next-Gen Endpoint with our revolutionary Security Heartbeat™ technology. The next thing in next-gen is here!
Also on the product front, we debuted innovations like Sophos Sandstorm; added new capabilities like Cloud Web Gateway and Server Protection for Linux in Sophos Cloud; developed new technologies like Download Reputation and Malicious Traffic Detection in our Next-Gen Endpoint; and we simplified and improved management and reporting across our portfolio of easy-to-use products.
Acquiring smart companies with great technology
We welcomed to our family some cool companies with technologies that complement our own, helping us create even better products. We acquired Reflexion Networks, bringing us the perfect cloud email security technology to combine with our email appliance and Sophos Cloud.
And we acquired SurfRight, an innovator in signature-less endpoint threat detection and response (ETDR) and advanced threat prevention. With SurfRight, we're getting cutting-edge capabilities that will make our next-gen endpoint solution a class above the rest of the market.
Big awards from partners, analysts and independent testers
We were once again a leader in unified threat management, endpoint protection and encryption, as recognized by industry analysts like Gartner and Forrester. And independent tests proved that our products – across UTM, endpoint, encryption, server and mobile – lead the pack with top scores for protection, usability and performance.
Plus, our valued partners and the broader channel community recognized us with some very big awards, including our sweep of the security categories in CRN's Annual Report Card for the second year in a row. We recognized some of our outstanding partners in our Partner of the Year Awards, held during our Discover Sophos Partner Conferences.
Corporate responsibility and building the cybersecurity workforce of tomorrow
As ever, Sophos is a fun and rewarding place to work. We continued our support of charities and foundations around the world, while we accelerated our efforts to grow and educate the cybersecurity workforce with initiatives like our first-ever Girls in Coding Day, and a partnership to sponsor a new training center at Willis College in Ottawa.
Sophos Home
Finally, we've just introduced Sophos Home, a brilliantly simple online management dashboard that sits on top of our enterprise-grade Mac and Windows endpoint protection technology. With Sophos Home, you can keep all of your computers and family members safe, and it's completely free.
Yes, 2015 was a great year for Sophos, and we're excited for what the next year will bring, too.
From all of us at Sophos, we wish you a happy and secure 2016.
NEW YEAR'S RESOLUTIONS FOR 2016
(No video? Watch on YouTube.)
Image of Happy New Year 2016 courtesy of 123freevectors.com.