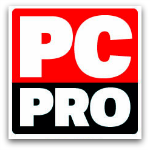 Sophos Cloud is the newest member of the Sophos product family, but it's also the fastest-growing. And as more people learn about our vision for comprehensive security managed simply in the cloud, we're starting to get positive recognition from analysts and reviewers.
I'm happy to say that we've just received a big award from PC Pro, the UK's number one monthly IT magazine, which has named Sophos Cloud as its Security Product of the Year.
PC Pro contributing editor Dave Mitchell said in his review that Sophos Cloud "combines an intuitive and lightning-fast web portal with slick user-based security policies and a quality feature set."
He continued: "Add in support for both servers and desktops, plus the best mobile device controls in town, and it's a compelling package."
When we first released Sophos Cloud two years ago, Charles Kolodgy, Research Vice President for IDC, said it was a "welcome addition" to the endpoint market, helping small and mid-sized businesses to improve security "without taxing their resources."
Sophos Cloud has come a long way since then, adding cloud-managed web gateway, mobile management and security, and server protection.
And we're not going to stop now.
We're creating comprehensive protection in Sophos Cloud by focusing on end users. Security policies follow the user across devices, platforms and locations.
Whatever level of protection you choose (endpoint plus web and mobile or other combinations), all of these security solutions work automatically together for holistic and advanced end user protection.
To learn more about how Sophos Cloud protects your users everywhere, visit sophos.com/cloud. Or sign up for a free 30-day trial right now.