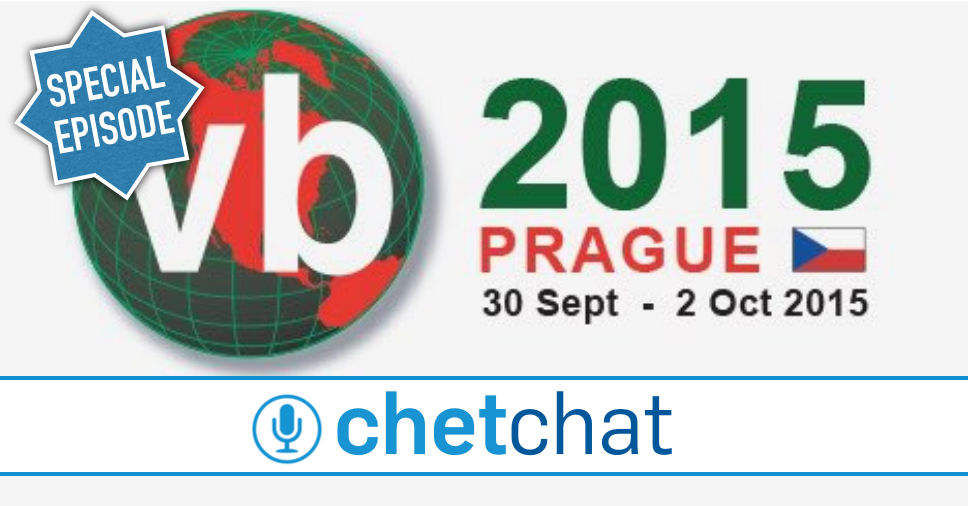 Sophos Security Chet Chat – Episode 216.5 – Oct 2, 2015
Special episode
Paul Ducklin crossed live to Sophos security expert Chester Wisniewski at this year's Virus Bulletin conference in the Czech Republic.
Find out what the world's threat protection experts talk about when you cloister them in a Prague hotel for three days!
Other podcasts you might like:
• Chet Chat 216 – Selfies, sharks…and yet another lock screen bug
• Chet Chat 215 – Malware in the App Store?
• Infosec 2015 – Infosec London conference special
• Virus Bulletin 2014 – Compare 2015 to last year's VB conference
Get this and other Sophos podcasts:
Image of shark and diver courtesy of Shutterstock.