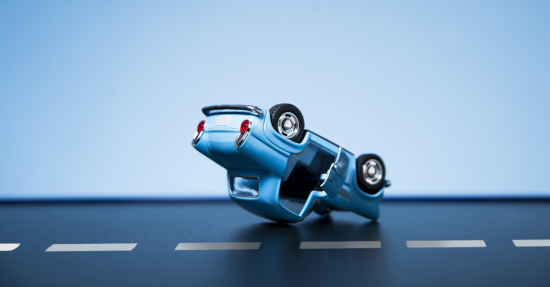 Charlie Miller and Chris Valasek, security researchers who caused huge headaches for Fiat Chrysler when they showed the world how to remotely hack a Jeep, have hacked their way into new jobs with Uber.
Miller and Valasek are joining Uber's new Advanced Technologies Center, where they will help the company to develop self-driving cars.
The duo's first day working for Uber was Tuesday and Miller celebrated by tweeting a photo of Valasek at a vending machine with the hashtag #firstdayofwork.
Miller, who previously worked for the NSA to develop exploits, was most recently an engineer at Twitter; Valasek was director of security intelligence at IOActive, where he focused on automotive security research.
The pair gained instant fame last month when they remotely took control of a Jeep while it was being driven by a writer for Wired, exploiting a security flaw in the vehicle's cellular-connected entertainment system.
That security flaw affected 1.4 million Fiat Chrysler vehicles, which had to be recalled for a security patch.
Other researchers in recent weeks have exposed software flaws in Tesla vehicles, as well as a security bug in a remote starter app used by General Motors, Mercedes and BMW cars, demonstrating that the automobile industry has a lot of work to do to make connected cars more secure.
Uber has gained dominance in the booming ride-hailing market with cut-throat tactics, aggressive marketing, and steady recruitment of an army of contract drivers – who may one day be replaced by autonomous vehicles.
Now that it's competing against the likes of Google, Tesla (and maybe Apple) to develop driverless cars, Uber is once again disrupting the market by snapping up some of the best car security experts in the world.
According to Reuters, which was the first to report the hirings of Miller and Valasek, Uber has already staffed its Advanced Technologies Center, located in Pittsburgh, with more than 40 robotics engineers from nearby Carnegie Mellon University. (Valasek also happens to hail from Pittsburgh).
Also, Uber announced last week it has formed a new partnership with the University of Arizona to develop the mapping and optical lens technologies self-driving cars will need in order to navigate.
In a statement to Wired, Uber said Miller and Valasek will be working closely with another recent high-profile hire, Joe Sullivan, who left Facebook to join Uber as its first chief security officer.
It's good to see Uber investing in big-time security experts, especially given its patchy past when it comes to the data privacy of both its customers and drivers.
Image of toy car courtesy of Shutterstock.com.