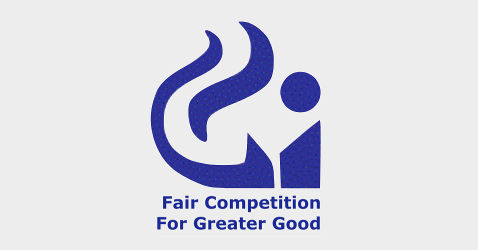 In the competitive playground that is search, Google is the schoolyard bully, 30 companies told the Competition Commission of India (CCI) in response to its recent inquiries.
The Economic Times reports that the CCI has given Google until 10 September 2015 to reply, plus another week before the company has to present itself before a seven-member commission.
If the commission finds Google guilty, it could ask the company to change how it does business.
Then again, it could stick a spigot into Google and drain it until it's up to 10% lighter.
The possible maximum fine would work out to $1.4 billion (about £900 million) if you're looking at 2014 net income of more than $14 billion (about £9 billion) on revenue of $66 billion.
The CCI could also go after top Google executives, the Economic Times reports.
Though India is the first to formally raise charges, other regions have eyeballed Google over antitrust issues.
In March, the Wall Street Journal published an internal report from the US Federal Trade Commission (FTC) showing that Google was a whole lot closer than was previously believed to being dragged into court in the watchdog agency's 2012 antitrust probe.
Though no antitrust charges came out of that 19-month investigation, the non-redacted report shows that the FTC concluded that Google had in fact done "real harm to consumers and to innovation in the online search and advertising markets."
The FTC claimed that Google went so far as to copy material from rival sites, including reviews and ratings from the likes of Yelp and TripAdvisor, to place next to its search results.
Then, the FTC claims, Google threatened to de-list anybody who complained about it.
From the report:
It is clear that Google's threat was intended to produce, and did produce, the desired effect, which was to coerce Yelp and TripAdvisor into backing down.

[Google would] use its monopoly power over search to extract the fruits of its rivals' innovations.
The report also claimed that Google unfairly favored its own websites over rival services, including shopping sites, and that the California company signed ad partners to exclusive deals to lock out competing ad-backed search engines.
Europe is barking up the same tree.
In April, the European Commission accused Google of abusing its status as the search giant.
The EC's complaint came in the form of a Statement of Objections that accused Google of giving "systematic favourable treatment to its comparison shopping product (currently called 'Google Shopping') in its general search results pages."
The EC also opened a separate, formal investigation into Android to determine whether Google has "entered into anti-competitive agreements or abused a possible dominant position in the field of operating systems, applications and services for smart mobile devices."
The initial complaints in the CCI's investigations came out of Indian companies including Bharat Matrimony, Map-MyIndia.com, Hungama Digital, GroupM, and a Jaipur-based not-for-profit, Consumer Unity and Trust Society.
The CCI report also includes an extensive submission from Microsoft on Google's alleged bullying.
A Google spokesperson told The Register on Monday that the company is mulling the CCI report:
We're currently reviewing the report from the CCI's ongoing investigation. We continue to work closely with the CCI and remain confident that we comply fully with India's competition laws.