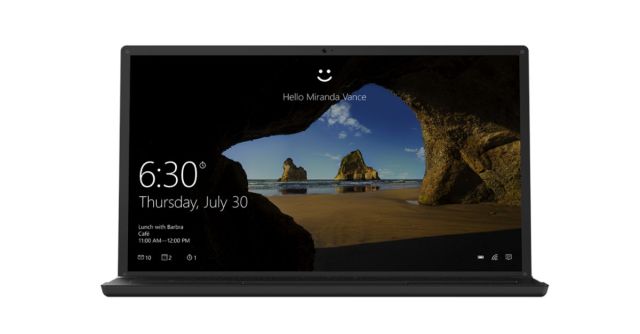 Ever since the Windows 10 Insider Preview came out, people have been griping about mandatory updates in Microsoft's new operating system.
Windows 10 Home offers no way to block security updates and new features, while even the Pro edition gives users only limited control over updates.
Yes, you could see the allure of the brave, new, more secure world promised by mandatory updates: one in which the majority of computer systems are not days, weeks, months or even years behind fixing holes that crooks already know how to exploit, as Sophos Security Chet Chat presenter Chester Wisniewski and Naked Security's Paul Ducklin discussed last month [at time 6'39"]:
But as cozy and safe as such a world might seem, plenty of people have, for good reason, feared the loss of choosing what and when to update, given how huge and cumbersome Windows updates can be; how they can render an OS unavailable, particularly with slow internet connections; and how they're known to break things.
Havoc-inducing Microsoft updates in the past year have included KB3033929, the PowerPoint-killing patch, and KB3004394 – the update to fix an old update that ended up breaking a new update.
Likewise, ZDNet's Ed Bott picked up on some complaints this week that an updated Nvidia driver was causing havoc with Windows 10 testers' systems.
One such complaint, from a longtime Windows tester who flagged Microsoft's Gabe Aul – the head of the Windows Insider program – about his problem:
@GabeAul can you do me a favor? Tell the WU team to stop forcing @nvidia 's broken drivers down our throats, 353.54 is HORRIBLE.

— Chris123NT (@Chris123NT) July 24, 2015
Well, relief from being forced to update in Windows 10 may be at hand.
ZDNet reports that Microsoft has released an optional download that lets you hide or block any update for Windows or a hardware driver.
Bott reports that when Windows 10 arrives this week, Windows Update won't include the option of opting out of mandatory updates, but there's a hidden Microsoft troubleshooting package, KB3073930, that allows users to hide or block Windows Updates and driver updates.
Microsoft acknowledges that "in rare cases", a specific driver or update might temporarily cause problems, and in such cases users need a way to prevent the problematic driver or update from reinstalling automatically the next time Windows Updates are installed.
The link to the tool above will take you to instructions on how to prevent the unwanted driver or update from being installed.
Image of Windows 10 courtesy of Windows Blog.