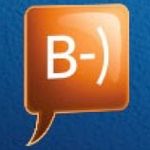 If you couldn't make it to Infosecurity Europe in London last week, you missed quite a bit – great talks by our security experts, plus lots of games, prizes and fun at our very popular event stand.
Well, don't feel bad. You can catch up on everything you missed in a short video featuring some of our great staff.
Alongside Infosec were a few other events that we want to mention – including the SC Awards, where our SG Series UTM was tapped by the judges as the Best UTM.
Plus, some of us attended the European Security Blogger Awards, where we won two more big awards: our Naked Security blog won the prize for Best Overall Security Blog, and our Chet Chat security podcast won the award for Best European Security Podcast.
If you haven't heard the weekly Chet Chat podcast before, it's a quick (usually about 15 minutes), informative and entertaining security news review, featuring Sophos experts and Naked Security writers Chester Wisniewski and Paul Ducklin. Why not start now with a listen to the episode we recorded right at Infosec?
Finally, we'd like to mention an award garnered by one of our top-flight marketing staff in the UK, Rose Malton, who has run the Sophos stand at Infosec for the last two years and has played a big role in making Infosec such a huge success.
Rose was recognized as a 2015 B2B Rising Star by B2B Marketing. Well done, Rose!
Check out the video below for all the highlights from Infosec.