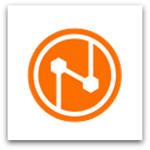 Last week at our annual EMEA Partner Conference in Rome, attended by over 400 of our fantastic partners, I was fortunate to meet a true pioneer – our guest speaker Reinhold Messner, who made the first solo ascent of Mount Everest without supplemental oxygen.
Reinhold is an inspiring figure. He has climbed all 14 of the world's 8,000-meter peaks. He is also an author, politician and businessman.
His speech got me thinking about ways Sophos is a pioneer too. Which is why I'm so excited that we have achieved an industry first with our new Sophos SG Series SG 125w and SG 135w – the first (and for now the only) UTM appliances on the market with 802.11ac integrated wireless.
Now you might be thinking, "I've heard of Everest, but why is 802.11ac such good news?" Put simply, because it's much faster.
Because wireless is a shared media, the higher performance AC standard is the best choice for high-density environments like public hotspots or conference rooms with lots of wireless clients and smartphones.
The new standard increases the theoretical throughput to 1.3 Gbps – three times more than the wireless 802.11n standard, although in the real world you are more likely to see speeds doubling. That means if you are a Sophos partner or customer, you now get all the security you need from our UTM, with access to the fastest Wi-Fi standard too.
Now, you have to keep in mind that the AC standard only operates in the 5 GHz band, which means an access point (AP) has a lower range compared to 2.4 GHz band. However, the combination of the fact that 5GHz is a "quieter" range that suffers less interference and uses "beamforming" to detect where devices are and intensify the signal in their direction more than makes up for this range deficiency. Older clients can also slow down the network significantly, which is why we recommend creating a different SSID for those clients.
Like Reinhold and other true pioneers, we don't stop by tackling just one challenge. Our AC support goes beyond the new integrated appliances. We've also extended the range of our Wi-Fi access points by adding four new 802.11ac desktop and ceiling mount versions. Plus, we've added a new, rugged 802.11ac outdoor model for greater Wi-Fi access everywhere – it could even cope in the freezing temperatures of base camp!
Tightly integrating your Wi-Fi and security is a no brainer – and with our new SG Series offerings, you can give users a better Wi-Fi experience, and at the same time eliminate the drama from Wi-Fi configuration and security.
For more information on the Sophos SG Series UTM/Firewall appliances, including the built-in wireless models and controller and the full range of wireless access points, please check out sophos.com/utm.
SG 125w/135w Desktop Firewalls with 802.11ac Wi-Fi
The new SG Series integrated wireless models mean you can now choose from 16 models in the SG Series range, including four with integrated Wi-Fi capabilities:
SG 105w and SG 115w with 802.11n integrated wireless
SG 125w and SG 135w with 802.11ac integrated wireless
Sophos Wi-Fi Access Points
All Sophos access points are built on enterprise-class 802.11n and 802.11ac chipsets, with custom designed antennas, and extra CPU and memory resources.
The new products are:
AP 55 series – 2 new models desktop and ceiling mount, 2×2 MIMO, 2 radios
AP 100  – 3 new models are all 802.11ac enterprise-grade access points with 3×3 MIMO and 2 radios:

AP 100 desktop/wall-mount
AP 100X, an IP67 certified outdoor
AP 100C, a smoke detector style ceiling-mount
Both the integrated wireless and separate access points can be managed directly from the Sophos SG Series appliances.