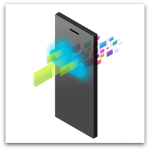 We're pleased to announce the release of Sophos Mobile Control 4.0, a major upgrade to our enterprise mobile management solution, with complete data protection and a simplified user interface.
Dan Schiappa, SVP and GM of Sophos Enduser Security Group, says Sophos Mobile Control (SMC) 4.0 delivers on our promise of comprehensive data protection, allowing you to manage, secure and protect not just your devices, but also the content and applications on those devices.
Watch our short video to see why we're charged up about SMC 4.0 – plus, hear from the Vancouver School District about why they are a customer.
For the Vancouver School District, with 54,000 students enrolled annually and more than 5,000 staff members, managing IT for the public schools is a big job.
"What this product allows us to do is effectively manage these devices, the apps, and provide an accurate inventory of what school has what," says Matthew Taylor, Enterprise Systems Specialist for the Vancouver School District.
SMC supports iOS, Android and Windows Phone 8 devices — so IT professionals can confidently implement BYOD policies. And it gives users the flexibility they demand to stay productive and safe.
Available on premise or as-a-service, SMC provides small and mid-sized organizations a simple approach for managing and securing mobile devices, content and applications.
Visit sophos.com/mobile to learn more or to get a free trial.
Sophos Mobile Control 4.0 from Sophos on Vimeo.