Tim Stamer – New Marketing Manager Benelux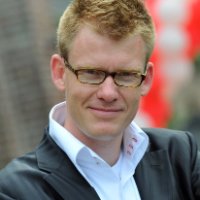 I'm delighted to join Sophos Benelux as Marketing Manager. Starting the 1st of June 2017 , I will be managing all Marketing activities with a focus on Field Marketing in the Benelux region (Netherlands, Belgium and Luxembourg) and I'm looking forward to working with the Sophos colleagues, customers and partners.
About me
I am married and a father of 2 daughters. I live near Utrecht, the Netherlands. In my spare time I like to train and participate in triathlons (Olympic distance and 70.3 distance).
I'm a Bachelor of Commerce and Social Media Specialist. I have an extensive experience of Marketing & Sales Management in the Benelux region, with 7 years in the IT sector. In my role as Marketing & Sales Manager, I actively managed the distribution and dealer channel within a software environment.