SpiceWorld is kicking off this week in the Austin Convention Center, Austin, TX, and we will be there at Booth #18. From 1 – 3 November 2016, our experts will be chatting cybersecurity, giving live demos and sharing tips.
Hosted by SpiceWorks, whose active online network is loved throughout the tech world, SpiceWorld brings together over 15,000 IT pros and tech marketers for its three-day tech conference. And, known for its sense of community, the event offers SpiceHeads a chance to glean ideas and inspiration and pick up solutions advice from over 80 vendors, as well as rub shoulders and feast together!
Come say hi and get freebies!
Make sure to head to our booth (#18) where the team will be demonstrating how Sophos Intercept X stops ransomware in its tracks, offering security advice and answering your question. While you're there jump on the Xbox board to play Tony Hawk's Pro Skater 5 for a chance to win a limited edition Sophos Kraken skateboard. Plus, one lucky winner will win an Xbox One S and a copy of the game.
Wait, there's more! Win a custom-made Sophos Longboard just by getting your attendee badge scanned at the booth and get your hands on a free pair of our famous Sophos socks.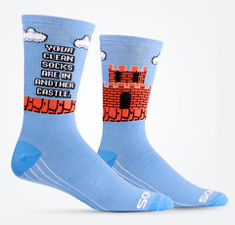 But, that's not all. Show off your Sophos swag, loud and proud, while you're at SpiceWorld and if you're spotted by me, you'll get a gift card for the Sophos store so you can stock up on even more good stuff (of course, while supplies last)!
Learn about ransomware and other threats
Want to learn more about zero-day vulnerabilities and how hackers bypass even the most advanced file analysis detection products? We've got a presentation happening at our booth just for you: Exploit Prevention: Stop ransomware, zero-day and modern attacks before they get in – see it on Wednesday from 2:30 to 3:30pm CT in Room 9.
In this talk we will discuss the emergence of new signatureless exploit prevention technology that takes a very different approach to detecting and stopping attacks. Learn how it is now possible to detect, track and prevent threatening attack patterns, even when no malware file has been deployed. This is one you don't want to miss!
Check out the SpiceWorld agenda for more info on all the events happening this week.
We look forward to seeing you!