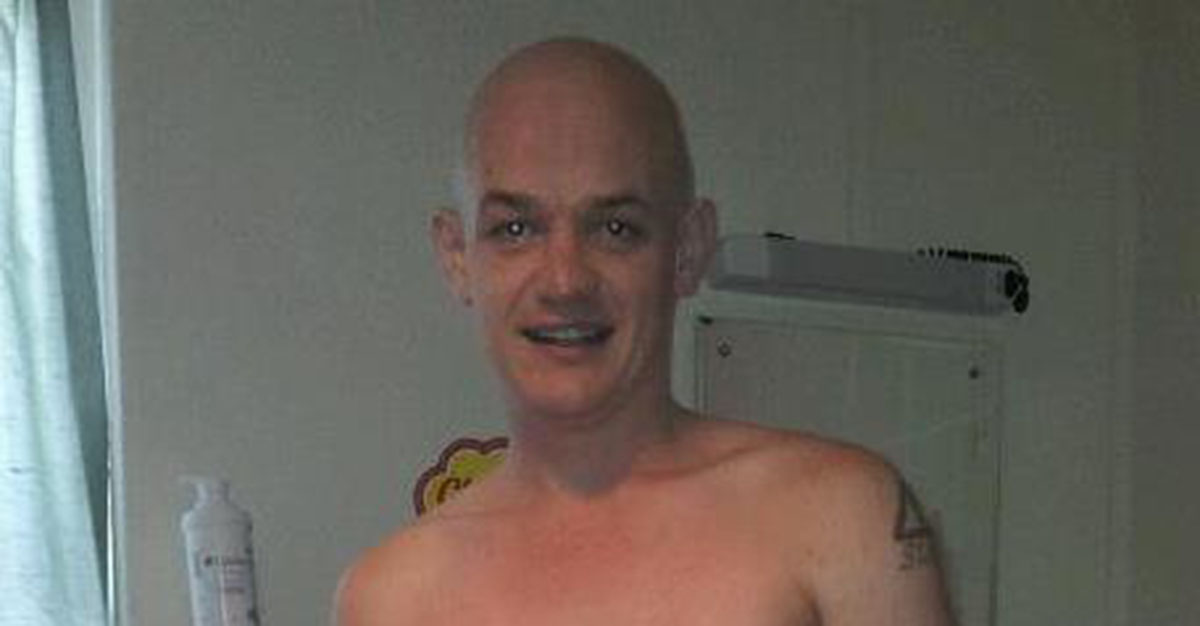 Facebook temporarily blocked the account of a man after somebody reported him for having a fake name.
He sent the Facebook Powers That Be copies of his driver's license, his passport, and his credit card, all showing his name, which he legally changed in 2007.
Facebook's response: Nope! We can't use your ID to confirm your identity.
Next he sent a letter from the police, a letter from the UK Driver and Vehicle Licensing Agency, a copy of his electric bill, a letter from the council, a copy of his work ID, a copy of his bank card, and a letter from his bank.
Facebook's aggravatingly consistent reply: No can do redux!
The result of a call to Facebook's phone help line: similarly no help whatsoever!
Finally, this is what convinced Facebook that his (admittedly quite unusual) name really is his name, as the 30-year-old Londoner tells it in a status update on his now-restored account:
Go to mirror.co.uk, ask for help, get a funny story published, send link to fb. Bang! Back online!
As of Sunday, Mr. Something Long And Complicated was back in action, grateful for getting back his account. (Hopefully he'll soon take down the photos of his legal documents: posting an image of your passport, for example, is hardly a good way to protect yourself from identity theft.)
Formerly named William Wood, Complicated changed his name by deed poll in 2007.
As Mr. Complicated told The Mirror, Facebook's account closure "ruined his life," robbing him of access to thousands of precious photos of birthdays, work fun times, and even his own wedding.
Facebook had closed his account before, but he was particularly worried this time, given that the social network wasn't giving in after three long days of keeping him in the digital isolation chamber.
Here's how he described how cut off he was:
Usually it is sorted out pretty quickly but it has been three days now.

I have sent in all the documentation they have asked for to prove my identity but the account still hasn't been reactivated.

I have all my life on there. I use Messenger so cannot keep in contact with my friends because all their contact details are stored on there.

I'm really frustrated and annoyed at this situation. I just want my photos back.

All my 'log in with Facebook' websites like Tinder and 9GAG wont let me use their services either because my Facebook connection is broken.

This is a royal pain in the a***. My entire online identity has been robbed by one website.

I don't even think I know how much Facebook is ruining my life.

Like the performers who use their professional names, Native Americans and others with unusual names (we're talking to you, Jemmaroid von Laalaa), Complicated's headache stems from Facebook's so-called authentic name policy.
The policy, which asks users to not use words or phrases in place of a middle name, among other things, is supposed to make the community safe.
That policy understandably caused Complicated some angst over the idea that he would lose his friends' phone numbers, along with his photos, but the policy can cause more serious problems still, according to human rights, digital rights, LGBTQ, and women's rights advocates.
The Electronic Frontier Foundation (EFF) on Monday became the most recent group to sign on with the so-called Nameless Coalition: a coalition of 75 advocacy groups that are calling on Facebook to revisit its name policy.
The coalition has put forth a list of demands that include Facebook's allowance of pseudonyms and non-legal names in appropriate circumstances, "including but not limited to situations where using an everyday name would put a user in danger, or situations where local law requires the ability to use pseudonyms."
The coalition also wants Facebook to require users who file real-name policy abuse reports to support their claims with evidence, either in written form, via multiple-choice questions, or with some other type of documentation.
From the EFF's post about joining the coalition:
There's no doubt that reporting can - and has been - used to silence users. Facebook groups have been created specifically for the purpose of reporting accounts, and in Vietnam government supporters have organized reporting sprees against political activists. Feminist activists from India recently faced a focused reporting attack specifically aimed at silencing their voices on the social media giant - a problem compounded by Facebook's continued failure to provide culturally competent support staff.

The policy has also been used to push out Native Americans, people using traditional Irish and Scottish names, Catholic clergy, transgender people, drag queens, and sexworkers. LGBTQ users outside the US have been kicked off due to the policy. Even Facebook employees have been kicked off the platform, and the policy has placed domestic violence survivors and targets of harassment in danger by restoring suspended accounts with legal names, allowing their attackers to find them.
The Nameless Coalition has asked Facebook to respond to its demands by the end of the month.
Image of Something courtesy of his Facebook page