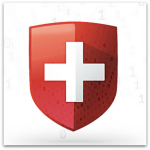 When respected independent healthcare analyst The King's Fund recently listed the three main challenges facing the UK's National Health Service (NHS) in the year ahead, it will surprise nobody that budgets are a top concern.
With a robust spending review demanding up to £22 billion of productivity improvements, King's is calling for the NHS to develop new care models that can provide savings without compromising on patient care.
King's sees a large role for technology to transform the cost, accessibility and efficiency of many services. For care professionals, the goal is to use new technologies to engage patients in their own care, support clinical relationships and provide better data to drive more effective planning and decision making.
But with this comes risk. Putting IT at the heart of care means more opportunity for data breaches, as many high profile public and private sector data incidents have demonstrated.
In addition the increased mobility of service delivery – especially when it comes to social care in the community – already involves the use of a wide variety of devices to access records and other patient data on the move. That's a real headache for IT management as they seek to control just what is on those devices and what happens when they are lost.
Then of course, back to where this article started, there's the need for IT to deliver those much needed cost savings without compromising care – or data security.
This was the problem faced by The Ipswich Hospital NHS Trust. Despite recent cuts in resources, Ipswich was encountering a growing number of viruses and threats every day. As Data and Security Manager Karl Kroger explained, "We were faced with a number of cost improvement projects … to make the staff and the organisation more efficient."
For Ipswich the answer was consolidation – moving from multiple vendor solutions to Sophos's unified approach to security.
With Sophos, Ipswich was able to simplify management whilst keeping networks up to date and protected from the latest viruses, malware and spyware. Ipswich was able to implement firewall, VPN, IPS, email, web filtering and app control to provide secure access and protection for 2,500 office based and mobile devices: for example managing the 200 iPads used by doctors and other clinicians both on and off the premises.
"All our security is now controlled in a much more intelligible way. This, together with the rapid reduction in technical support calls made
 by staff, has made our security remit simpler and easy to manage," said Karl.
It's clear that the NHS faces some of the greatest challenges in its history, and meeting those will require transformational changes. IT can provide many of the answers, but security needs to stay at the top of the priority list as the NHS embraces radical new ways of working with technology and data.
Visit our website to learn more about how Sophos secures the NHS.