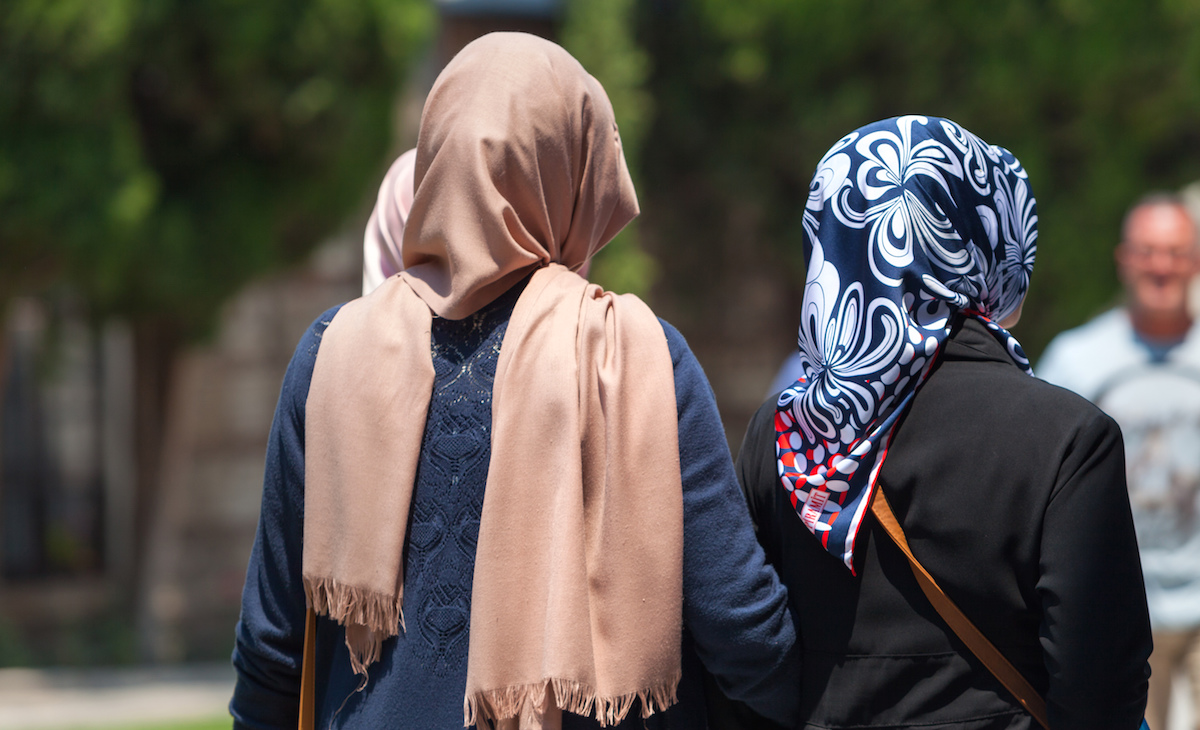 It's a well-known recruitment tactic employed by the Islamic State, also known as ISIS: recruit Western women via social media – particularly those who feel isolated and are thus vulnerable to being seduced with the promise of community, romance, and marriage to a jihadi – and help them to travel to Syria with coaching and cash.
In other words, the extremist militants are a perfect target for catfishing.
A catfish is an online swindler who sets up a bogus persona on social media, particularly to fleece somebody in a romance scam.
Proper usage example, courtesy of Urban Dictionary:
Did you hear how Dave got totally catfished last month?! The fox he thought he was talking to turned out to be a pervy guy from San Diego!
And thus we get to the recent news, in which we use the term like so:
Did you hear how ISIS got totally catfished?! Those three gorgeous Chechen babes the recruiters were playing kissy-face with got busted for scamming the extremely dangerous militants out of more than $3,000!
Chechnya is a Russian republic in southeastern Europe, so the news comes via Russian news outlets (please forgive the wobbly web translations).
According to Russia's Moskovsky Komsomolets newspaper, the scam was pulled by three young Chechen women, two of whom are 17.
It started a few months ago, when one of the women – whose first name is Mary (or Maryam), according to Life News Russia – got a message on a social network from a stranger.
The young man said he was from Syria. After correspondence went back and forth for a while, he invited Mary to drop everything and start a new life with the militants.
Sure, sounds great, Mary said, but no can do – I'm broke.
No problem, he said, and threw some money her way.
Mary allegedly agreed, took the money, and shut down her social media accounts.
According to Life News, the three women had other men to milk, and two other members of the Islamic State transferred more money, with similar slam-bam-thank-you-man results. They even used fake photos to string along ISIS members.
Mary told Life News that she mulled actually taking the cash and buying a one-way ticket to Syria, but she said she reconsidered after hearing stories from friends in her Muslim community:
Many people I know did go, but I know no one for whom it turned out well.
Life News reports that men have also taken out catfishing accounts, posing as women and using fake photos to lure ISIS recruiters and get "travel" money out of the group.
It is, of course, rare to see a catfishing story where men – particularly those associated with gruesome acts of terrorism – are the marks.
More typical by far is a story like the one where women recently got fleeced out of a total of $1.5 million by a romance scam gang.
But regardless of the gender involved, and regardless of the fact that it's satisfying to see funds drained out of a terrorist group, scamming is still, of course, quite illegal.
Also, let's hope these young women manage to escape any retaliation by ISIS.
As far as being phished goes, it pays to remember these tips to avoid online dating scams, courtesy of AARP:
Don't reveal too much, too soon. Don't share your last name, home address or where you work until you've met in person and you're confident the person is who they say they are.
Check out their photos. Scammers often use stolen images for their profiles. Use Google's reverse image search feature to see if the photo has been used elsewhere under a different name.
Look up their name. Seek out a potential mate's profiles on other sites like Facebook or LinkedIn to see if they're really who they're claiming to be.
Watch out for suspicious emails. If you think a message sounds phony, copy and paste part of the email into a search engine to see if it pops up on romance scam warning sites.
Make sure you can't be tracked. If you're using an online dating app or you're connected with the person on social media, check your settings to make sure your location is kept private (but bear in mind that even when you've battened down your privacy, dating sites can still get breached, as happened recently with Ashley Madison).
The Chechen women are now under investigation for fraud, which carries a maximum penalty of six years in jail.
Image of three muslim women in park courtesy of Shutterstock.