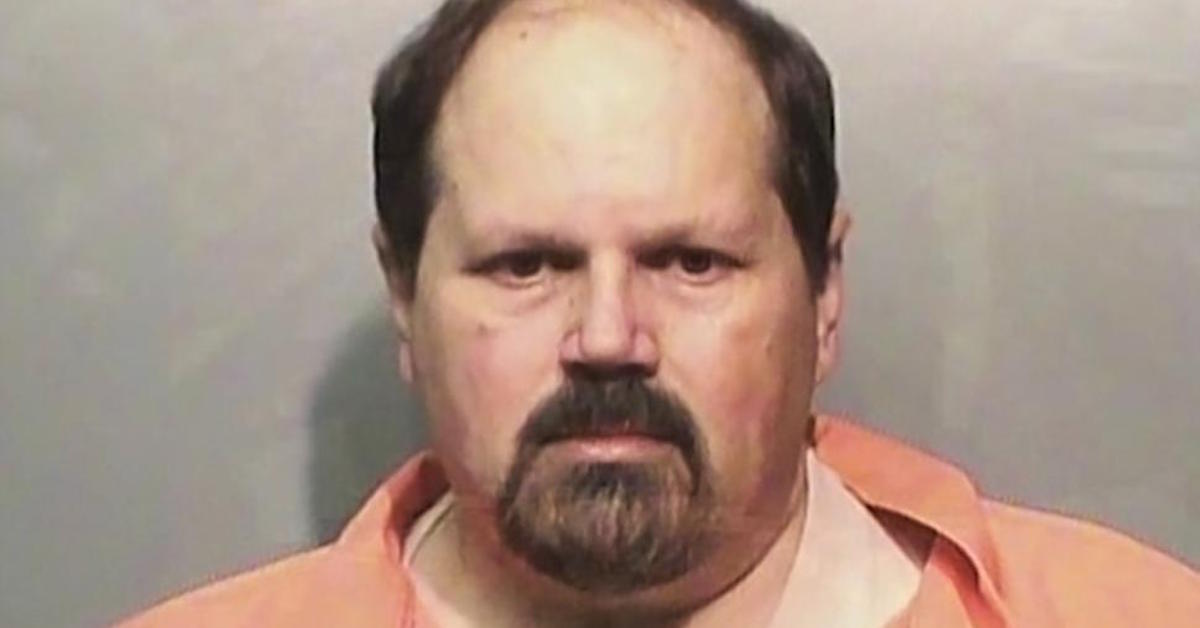 Eddie Raymond Tipton, the former security director of the Multi-State Lottery Association (MUSL), has been convicted of a $14.3m lottery scam.
After deliberating for six hours on Tuesday, jurors at the Polk County Courthouse in Des Moines, Iowa, returned a verdict of guilty on two separate fraud charges.
During the trial, the court heard that Tipton had secretly installed a self-deleting rootkit on a MUSL computer system that allowed him to tamper with the lottery's random number generator, thus allowing him to buy a guaranteed winning ticket for a future draw.
After covering his tracks – by also tinkering with security cameras that watched the lottery computer – he visited a Des Moines QuikTrip gas station on 23 December 2010, and purchased the ticket that would change his life, though not in the way he imagined.
Even though most of his face was covered with a hood, a co-worker was able to identify him from his voice and mannerisms after lottery bosses released the video when no-one came forward to claim the prize.
Tipton, who as an employee of MUSL was barred from playing the lottery, attempted to cash out the ticket via two separate teams of lawyers in the US and Canada. Investigators later discovered that one of those firms had been hired by Robert Rhodes, a friend of Tipton.
Furthermore, the court also heard from Jason Maher, the IT director at MUSL, who said Tipton had mentioned being in possession of a rootkit, though no evidence of such was ever discovered due to the agency's hard drives being wiped.
In the absence of clear video footage or computer evidence the case against Tipton appeared to be circumstantial at best but that did not dissuade the jurors from coming to a guilty verdict.
Speaking after the trial, juror Dennis Buswell said:
Everything in the case, even though there wasn't a lot of hard evidence, led back to the defendant. Whether it was phone calls, the people he associated with, the people he worked with.
Another juror, Laura VanGundy, said Tipton's knowledge of MUSL systems, along with the video evidence gathered from the Quicktrip store where he purchased the winning ticket, were key to determining his guilt.
Tipton's lawyer, Dean Stowers, believes the lack of firm evidence provides strong grounds for appeal.
According to the Des Moines Register, Stowers said there was no conclusive evidence to support claims that his client tampered with the lottery computer and there were no phone or other communications records proving Tipton was in contact with any of the parties that tried to cash the winning ticket:
I'm not particularly surprised by the verdict because in a case where a jury is allowed to speculate on what occurred without actual evidence of what occurred, a jury can engage in all sorts of leaps of logic.
Stowers also pointed to security issues within the MUSL in 2010, including a lack of clear policy or procedures in respect of video surveillance footage storage (surveillance footage was burned to DVD on a quarterly basis and then stored in the basement of ex-chief security officer Ed Stefan).
As we reported in April, the MUSL has been busy beefing up its security since then – replacing its surveillance system, adding the ability to scan its system for rootkits and introducing greater separation of duties for its employees.
Despite those enhancements, the Iowa Lottery team was keen to downplay any potential fears as the case concluded. CEO Terry Rich issued a statement emphasising the agency's will to stay one step ahead of those who would try to cheat the system:
There is no doubt this has been a fascinating case. We respect the court's work and the jury's verdict. The facts in this case have enabled us to further enhance our layers of security to protect the integrity of lottery games, and that ultimately has been a positive.
As for Tipton, he is currently enjoying the freedom that comes with a bail bond, at least for the time being. On 9 September he will return to court for sentencing at which point he could be jailed for up to 10 years, though a period of probation is also an option.
Image of Eddie Tipton courtesy of Polk County Sheriff