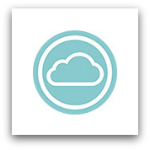 Application control is one of the most popular features of our on-premise Endpoint Protection product – so popular, in fact, that we are frequently asked when it will be available in Sophos Cloud.
Well, we're happy to say that we've launched a public beta of application control for Sophos Cloud.
Application control allows IT admins to monitor and optionally block users running specific applications on their Windows computers. For example, if your business is standardized on Internet Explorer 11, you can prevent users from running Chrome, Firefox and older versions of Internet Explorer.
Other examples include restricting use of peer-to-peer file sharing apps and blocking non-IT users from running network monitoring tools.
Sophos makes application control simple by maintaining a categorized list of commonly restricted applications. It's point-and-click simple to select a specific application, or an entire category, to block or monitor. You can even choose to automatically restrict applications as soon as Sophos adds them to a category, so you don't have to constantly check for new additions.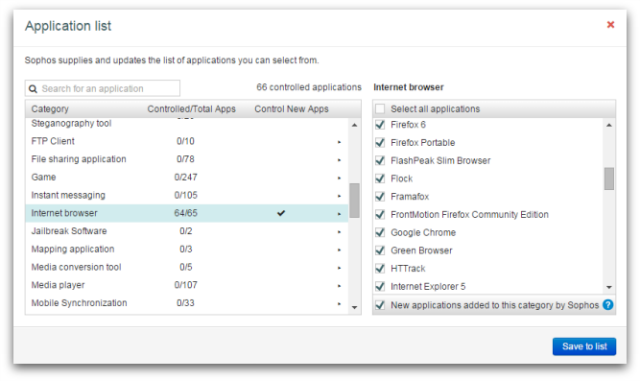 If you're an existing Sophos Cloud customer, joining the beta is easy. Just select "Beta Programs" from the "Account" drop-down menu in the Cloud console. In addition to application control, you'll get to try our upcoming download reputation feature, which improves protection against new, unknown threats.
Not yet a customer? Try Sophos Cloud for free, and you can join the beta as described above.