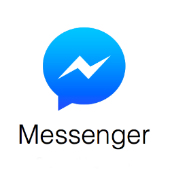 Facebook announced on Tuesday that American users of Messenger will be able to link their debit cards to the service and use it to instantly message money to friends, as easily as sending over a selfie.
It's free, and it's easy, Facebook claims.
Here's how it works.
To send money:
Start a message with a friend
Tap the $ icon and enter the amount you want to send
Tap Pay in the top right and add your debit card to send money
To receive money:
Open the conversation from your friend
Tap Add Card in the message and add your debit card to accept money for the first time
Facebook says the sent money is transferred right away, though it might take a few days for the money to be made available, depending on the bank, just as with other deposits.
Facebook product manager Steve Davis told Re/code that if a recipient doesn't have a card attached to his or her account, Facebook will hang onto the money until they've set one up.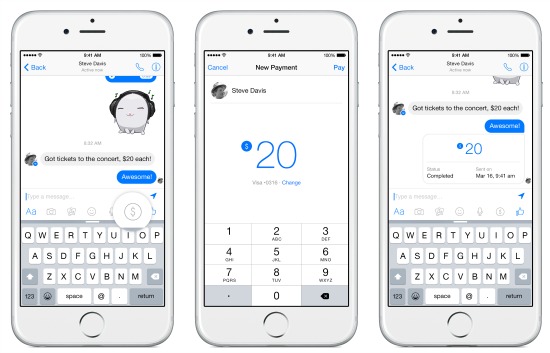 It's not the first company to offer so-called peer-to-peer payments.
Square, for one, offers a similar app that sends payments to individuals by email. It's partnered with Snapchat to enable users of the (sort of but not really) "disappearing" images app to send cash.
Paying via instant message is for the most part just starting up in the US, where people are more accustomed to using PayPal. But it's big in Asia, with services like WeChat and Alipay already being used by hundreds of millions of users to send money.
While Facebook isn't the first at this game, it's going to rock the nascent market, given its enormity.
If the idea of handing over your debit card details to Facebook gives you cold sweats, the company points out it's been passing cash for game purchases and advertisers since 2007.
It's now processing upwards of 1 million transactions daily on the site and also handles all the payments processed on Messenger.
In a post about the new payments feature, Facebook stressed that debit card details are going to be locked into secure systems, transmitted via encrypted connection, and enshrouded in layers of software and hardware protection, away from other parts of Facebook's network, coddled with "additional monitoring and control" and treated to oversight by a dedicated team of anti-fraud specialists keeping an eye out for fishy-looking purchases.
On top of that, upon registering, users have the option of setting up a dedicated PIN or can use Apple's Touch ID fingerprint-security feature on iOS devices.
Many are speculating that the new payments feature will enrich Facebook's data stores with loads of debit cards and thereby set it up to become a payments business, enabling users to pay advertisers for products.
But Davis told Re/code that Facebook isn't in this to profit from payments. After all, he said, Facebook offers plenty of tools such as stickers and photos, but it's not a stickers or photos business.
Facebook is uncorking Messenger peer-to-peer payment in the coming months across Android, iOS and desktop gizmos in a phased rollout to US cities. International rollout will follow, a spokesperson said.
To use it, you'll have to add a Visa or MasterCard debit card issued by a US bank to your account.