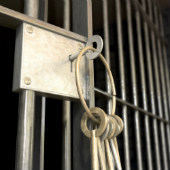 An Australian man who worked as the main moderator of the underground Silk Road online drugs, guns and dirty deeds bazaar has pleaded guilty to money laundering and drug trafficking charges in the US.
Peter Phillip Nash, 42, who went by the tag "Samesame​butdifferent" and whose other aliases included Batman73, Symmetry and Anonymousasshit, was arrested in Brisbane in December 2013 and extradited to the US in November 2014.
Nash filed his guilty plea on Friday in Manhattan federal court.
According to the indictment, Nash worked as Silk Road's primary moderator for 10 months, from January until October 2013.
US authorities allege that Nash was paid between $50,000 and $75,000 a year (approximately £35,000 to £50,000) to act as the marketplace's primary moderator, although, as Reuters reports, Nash told the court he only pocketed about $30,000 (about £20,000).
He used that to buy drugs, he said – just part of what he told the court he now regrets:
I deeply regret my conduct and any consequent harm I caused.
Nash said he first became involved with Silk Road when buying drugs for friends.
He told the court that he had never found out the real identity of Ross Ulbricht, the site's founder.
The 30-year-old Ulbricht, who went by the tag "Dread Pirate Roberts", launched the site, which was hidden on the Tor network, in early 2011.
In February, Ulbricht was convicted on seven criminal counts by a Manhattan federal jury and could face life in jail.
The US Department of Justice (DOJ) has said that over the two-and-a-half years that Silk Road was running, it facilitated transactions of hundreds of kilograms between drug dealers and more than 100,000 buyers – transactions valued at over $200 million, all paid in Bitcoin.
Silk Road was taken down in October 2013.
The site didn't only deal in drugs.
At the time of Ulbricht's original indictment in early 2014, the Manhattan US attorney claimed that alongside 13,000 posts selling "controlled substances", the site also carried over 800 adverts for "Digital Goods" including malware and pirated software, 169 for forged documents including passports and driver's licenses, and 159 "Service" listings.
The services included malware, hacking-for-hire and murders-for-hire. Ulbricht is alleged to have made six attempts to arrange murders in order to protect the site, although no evidence has pointed to the murders having been carried out.
In fact, Ulbricht hired one hitman who turned out to be an undercover agent.
Ulbricht plans to appeal his verdict.
Two other alleged former Silk Road staff members are also facing trial: Andrew Jones, who pleaded guilty on 2 October 2014 and is due to be sentenced later this year, and Gary Davis, who's now out on bail in Ireland and is awaiting the conclusion of extradition proceedings.
Nash will face sentencing on 26 May 2015. The maximum penalty under US federal sentences for drug trafficking is life in prison, with a minimum of 10 years when more than 5kg of cocaine or 1kg of heroin is involved.
Image of cell courtesy of Shutterstock.