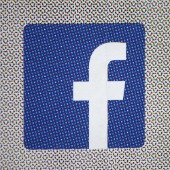 In October, Facebook apologised to the drag queens, drag kings, and others in the LGBT (lesbian/gay/bisexual/transgender) community, some of which it had recently locked out of their accounts because their names weren't "real."
Facebook owned up to a policy that was essentially clueless about the importance of using pseudonyms online to protect people from harassment and violence.
Changes are in the works, Facebook promised at the time.
But missing from that apology and mea culpa: an apology to all the Native Americans who are still getting locked out when they use their real names.
As reported by Colorlines, Facebook is telling them that their user names are fake.
Facebook is actually now calling its "real name" policy the "authentic" name policy, but the gentler name doesn't make any difference for Native Americans.
That's because Facebook's baked an anti-Native name slant into its policy. For example, the company explicitly prohibits using "words, phrases or nicknames in place of a middle name".
That means that a Native named In Between The Watchers, for example, is in violation of the policy.
Natives claim that the social media behemoth is forcing them to jump through hoops to prove they're real – including requesting documents such as credit cards or taxpayer IDs to support their claims.
One such is Dana Lone Hill: one of the Lakota people who writes that she was shut out when she used her father's and mother's last names (respectively, Lone Elk and Lone Hill).
Lone Hill did what Facebook's automatic "Please Change Your Name" message requested, sending in three forms of ID: her library card, one with a picture, and a piece of mail.
Be patient, Facebook's bot responded: we'll investigate and get back to you.
She was able to log back in, briefly, the day after it was suspended, but then she got locked out again.
Lone Hill writes that she initially felt singled out, but a bit of exploration revealed she wasn't the only one:
I had a little bit of paranoia at first regarding issues I had been posting about until I realized I wasn't the only Native American this happened to. One friend was forced to change his name from his Cherokee alphabet to English. Another was forced to include her full name, and a few were forced to either smash the two word last names together or omit one of the two words in the last name. Oglala Lakota Lance Brown Eyes was [booted] from Facebook and when he turned in his proof of identification they changed his name to Lance Brown. After contacting the Better Business Bureau and threatening Facebook with a class action lawsuit, they sent him an apology and let him use his given name again.
Profiles get reported as "fake" when individuals flag them.
It's happened twice to Shane Creepingbear, the most recent time being in October.
Creepingbear is a member of the Kiowa Tribe of Oklahoma, and that's really, truly his last name. But Facebook didn't buy it, he told The Washington Post.
I started going through the remediation process to prove that I was a real person. They kept asking me to put in my real name. And they said this doesn't meet Facebook's standards.

I had to send in a photo of my state ID and I had done that before and that was very frustrating for them to demand it again. It just felt really marginalizing.
Natives have a few options: Choosing a Facebook-friendly version of their real names is one option.
True, it will probably keep people from reporting an account as fake, but many would see it as demeaning and prejudicial. As the Washington Post said:
For many Native Americans, being forced to "prove" their identities is more than an inconvenience; it is a form of silencing.
If somebody does report a Native name as being inauthentic, it's up to Facebook employees to determine the issue – a subjective process that's not guaranteed to be resolved in the user's favour.
Lone Hill told the Post that it sounds like a matter of ignorance on Facebook's part, just like how it was oblivious about its real name policy's implications for the LGBT community:
I just think they have to maybe have more training on what our full names encompass. ... We hang on to these names. A lot of [Native Americans] went with Christian last names and lost their names, so we carry these names proudly.
I asked Facebook if policy changes were in the works.
A spokesperson noted that over the past six months, Facebook's added a new option for verifying names: one that allows someone with an "authentic" name that isn't necessarily a "legal" name to provide one ID with the legal name and a few more pieces of documentation for the name he or she goes by.
That's option 3 on its Help Center page.
The spokesperson also sent this statement:
We are committed to ensuring that all members of the Facebook community can use the authentic names that they use in real life. Having people use their authentic names makes them more accountable, and also helps us root out accounts created for malicious purposes, like harassment, fraud, impersonation and hate speech. Over the last several months, we've made some significant improvements in the implementation of this standard, including enhancing the overall experience and expanding the options available for verifying an authentic name. We have more work to do, and our teams will continue to prioritize these improvements so everyone can be their authentic self on Facebook.

The company responded slowly to the LGBT community, but eventually, it did respond. Changes are still in the works, as it said.
Based on its past response on this issue, I'm hoping, and am pretty sure, that it's again going to do the right thing.
Image of Facebook courtesy of 360b / Shutterstock.com.