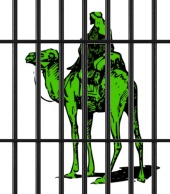 Ross Ulbricht, the founder of notorious online underground marketplace Silk Road, has been convicted on seven criminal counts by a Manhattan federal jury and could face life in jail.
30-year-old Ulbricht, who went by the pseudonym "Dread Pirate Roberts", launched the site, which was hidden on the Tor network, in early 2011.
In the two-and-a-half years before it was taken down in October 2013, it had facilitated over $200 million in secretive transactions, with drug sales making up the bulk of traffic.
Ulbricht is thought to have pocketed as much as $18 million from running the site, all in Bitcoin, the currency of choice of Silk Road's international userbase.
The site didn't only deal in drugs.
Details released by US attorneys at the time of Ulbricht's original indictment in early 2014 claimed that alongside 13,000 posts selling "controlled substances", the site also carried over 800 adverts for "Digital Goods" including malware and pirated software, 169 for forged documents including passports and driver's licenses, and 159 "Service" listings.
These services included hacking-for-hire and assassinations – Ulbricht is alleged to have made six attempts to arrange murders in order to protect the site, although it has not been proven that any of these efforts resulted in a death. One of the "hitmen" hired by Ulbricht turned out to be an undercover agent.
Infiltration of the site by law enforcement was a major theme of the investigation, which began in 2011 when Silk Road started to be noticed outside the criminal underworld.
The tactics used to infiltrate and subvert the site were controversial, but proved successful.
Shortly after Silk Road was taken down a "reboot" brought Silk Road 2.0 online for a brief time, but many suspected that it was either a sting operation by law enforcement or an attempt to fleece fellow criminals – it appeared that the latter was the case when the site's stash of Bitcoin vanished.
The suspected operators of the revived site were arrested in late 2014 and early 2015.
Ulbricht's arrest in late 2013 was timed to coincide with the takeover of the site's servers, with several more arrests taking place around the world in the following weeks.
Several other men linked to Silk Road entered guilty pleas within weeks of the takedown.
Ulbricht chose to contest the charges, having repeatedly claimed the site was a libertarian exercise powered by pure market forces. His defense team claimed he handed over control of the Silk Road site, along with the Roberts nickname, well prior to the takedown.
During the three-week trial they also implied Ulbricht had been the subject of a frame-up, with some evidence such as a detailed journal found on a laptop belonging to Ubricht described as "a little too convenient".
This was rejected by jurors who found him guilty on all counts after just three hours of deliberation.
These counts included "narcotics conspiracy", carrying a minimum penalty of 10 years and a potential life sentence, "engaging in a continuing criminal enterprise" with a minimum penalty of 20 years and again a possible life sentence, money laundering charges with sentences of up to 20 years and hacking charges which could earn 5 years. Further drug and forgery charges were added after the initial indictment.
Time will tell on the exact sentencing but it certainly looks like Ulbricht could be spending a lot of time behind bars.